Semra Kutluay Urban Planning Bureau is one of the Group-A planning offices in Ankara since 1973.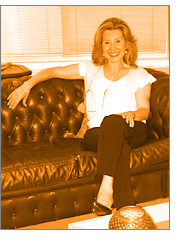 Planning from macro plans and strategic plans (of scales 1/100.000 to 1/25.000) to master and implementation plans (of scales 1/5.000 to 1/1.000); conservation plans, urban design and landscape projects are carried out and consultancy to any project related to urbanism, architecture and engineering are given.
For almost 40 years, Semra Kutluay Urban Planning Bureau has been working for and with public authorities such as the Ministry of Environment and Forestry, the Ministry of Culture and Tourism, the Ministry of Public Works and Settlement, the municipalities, the Supreme Council for the Protection of Cultural and Natural Assets, the Bank of Provinces and international institutions such as the World Bank; and also private enterprises.
Semra Kutluay Urban Planning Bureau has become a pioneer "brand" in the sector with constantly growing scale and personnel.
We possess any sort of technical and technological equipments and system necessary for planning and design purposes.
Geographical information systems (ArcGIS) and computer aided design (NetCAD, AutoCAD) are employed in analysis and planning stages.
In addition, a variety of design, multimedia and graphic softwares are used.
| | |
| --- | --- |
| | Semra Kutluay Urban Planning Bureau has a ISO 9001 : 2000 Quality Certificate. |
Organizational Scheme
The organizational scheme of our office is composed of permanent or provisional technical and consultant teams.
E. SEMRA KUTLUAY
The owner of the office, E. Semra KUTLUAY, is graduated from the Department of City and Regional Planning of the Middle East Technical University in Ankara in 1970.
During the beginning of her tenure, she worked in the Department of Planning of the Bank of Provinces in Ankara between 1970 and 1973.
Since 1973, she has been working as a self-employed city planner and runs her own planning bureau in Ankara.
Technical & Consultant Staff
Permanent team consists of eleven planners who are also specialized in GIS – Geographical Information Systems.
Semra KUTLUAY (Middle East Technical University)
Ayşe Nihal KIZILKAYA (Middle East Technical University)
M. İlhan GÜLEÇ (Gazi University)
Erol DOĞAN (Gazi University)
Gülşen CENGİZ BOZKURT (Istanbul Technical University)
Rüveyda BOYACIOĞLU (Gazi University)
Mert AKİT (Middle East Technical University)
Mehmet FUTTU (Gazi University)
Volkan ÖZ (Dokuz Eylül University)

Provisional technical and consultant team includes specialists, the tenure of which range from three years to forty five years, from a wide range of professions like, statistics, biology, agricultural engineering, geology, environmental engineering, forest engineering, archaeology, sociology, art history, architecture, restoration and cartography.
Awards
25-Year-Plaquette in Profession, 2002 by The Chamber of City Planners
30 Year-Plaquette in Profession, 2000 by Middle East Technical University
Award for the Contributions to the Profession, 2000 by the Bank of Provinces
Mansion in Adana-Karatay Tourism Planning Contest, 1980 by the Bank of Provinces